START YOUR DAY JUMPING, SWIMMING AND HAVE FUN ON EMERALD WATERS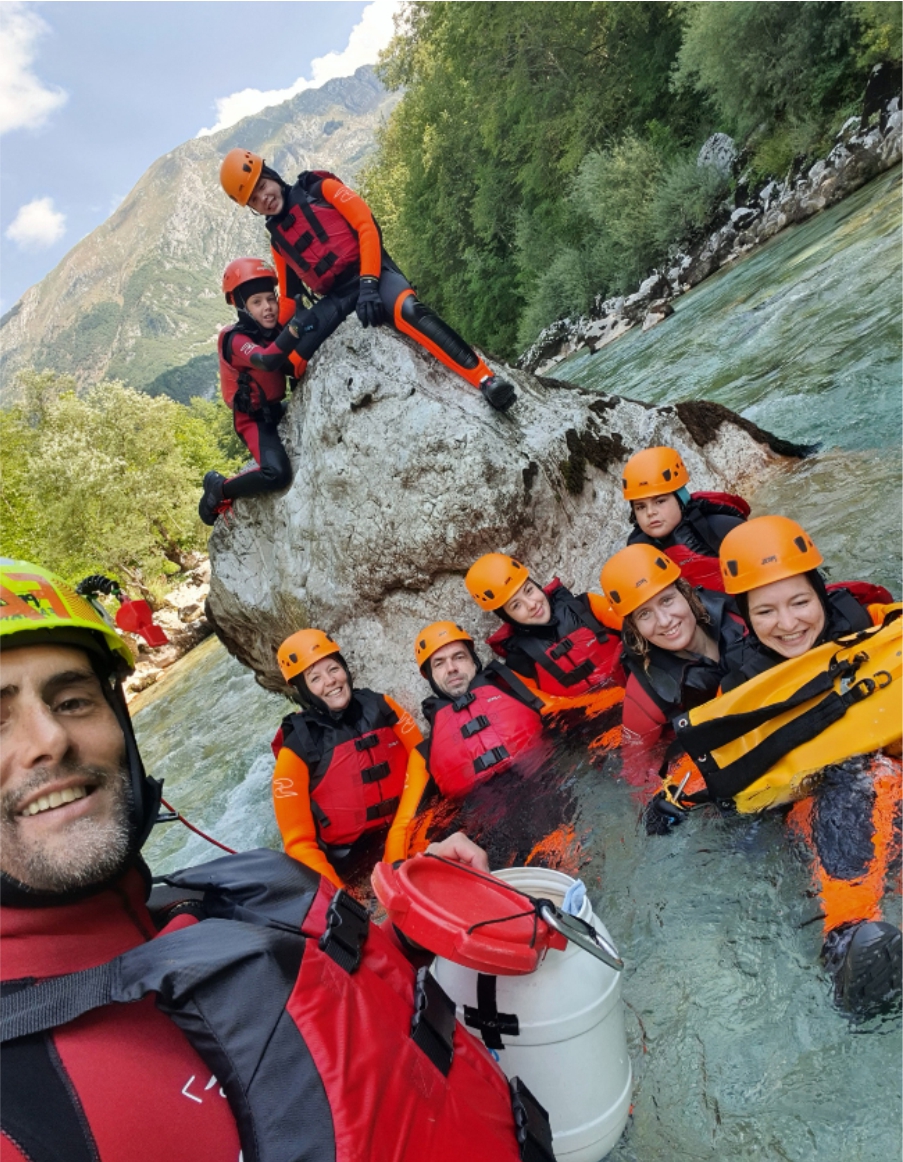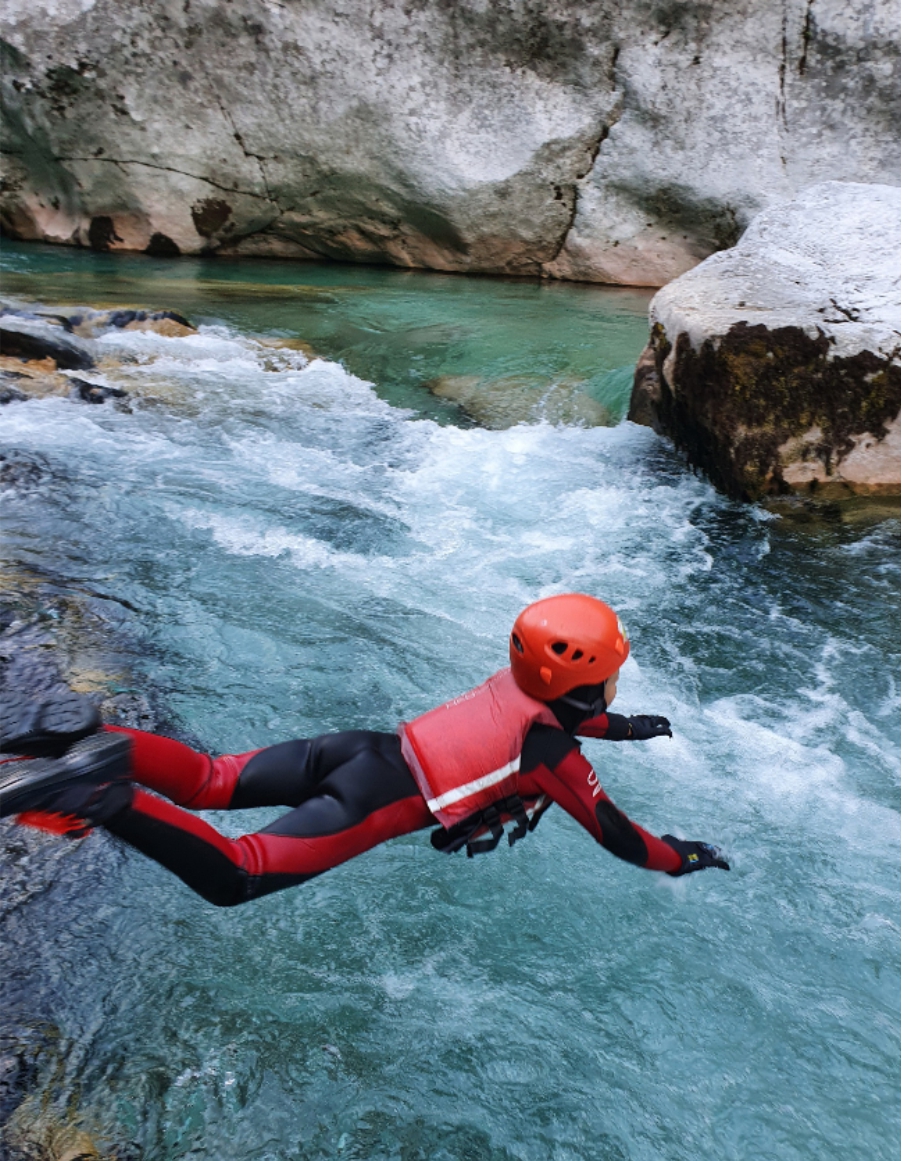 Body rafting is a well known activity in many countries.
Now for the first time, we are doing it in slovenia and what a better venue than our wonderful Soca River. It consists of jumping and swimming and allows you to be carried away by the current.
This Activity is ideal if you want to spend quality time in the water and also to have the possibility to jump as many times as you like from different heights. 1 to 12 meters. Of course you can always say Yes or No. You will make your own adventure.
It is fun and exciting to fully experience nature.
Have Fun and play safe with a professional guide that will take you along the way.
While playing, you will learn about our rivers, basic hydrology and how to swim on whitewater.
If you have any questions, please do not hesitate to contact us. We are happy to help.
Minimum Age: 6 years old.
Duration: 3 hours.
Trip start at: 09.00 AM – 14.00 PM.
Includes:
A professional certified guide.
Helmet, neoprene suit 7mm, neoprene socks, shoes, harness, personal flotation device and gloves
What to bring:
swimsuit, towel, sunscreen, change of dry clothes.